Okinawa
OIST is located on the beautiful subtropical island of Okinawa (沖縄) in southern Japan, home to about 1.2 million residents. Okinawa, formerly part of the Ryukyu kingdom has a wonderfully distinct culture and atmosphere from the rest of Japan, and is well knows as a popular holiday beach destination. The institute is located in the seaside village of Onna-son (恩納村). Onna village spans 27 km between the coast of the East China sea in the "middle" of the island between the very populated areas of the south and the beautiful wilderness of the north.  The area around Onna offers some stunning beaches and seaside landscapes, and the Sekiryo mountains, covered by a subtropical forest. To be sure, Onna-son isn't a big city, but for ecologists who like to be outdoors, it's a great place to live!
More information on Onna village and Okinawa prefecture:
What is OIST?
OIST stands for Okinawa Institute of Science and Technology. It is an interdisciplinary and international graduate university and research institute. Although it is located in Japan, about half of the 600 employees and students at OIST are Japanese, and the rest are from dozens of countries around the world.  All research and teaching are conducted in English.  One reason OIST was established was to foster connectivity between Japanese science and the international science community.  OIST has on-site free language instruction from Japanese to English and from English to Japanese.
Because interdisciplinarity is one of the founding principles of OIST, the University does not have any departments.
The graduate school offers a 5-year PhD programme, recruiting 20-30 students per year. The first year of studies is dedicated to classes and rotations in three different OIST laboratories.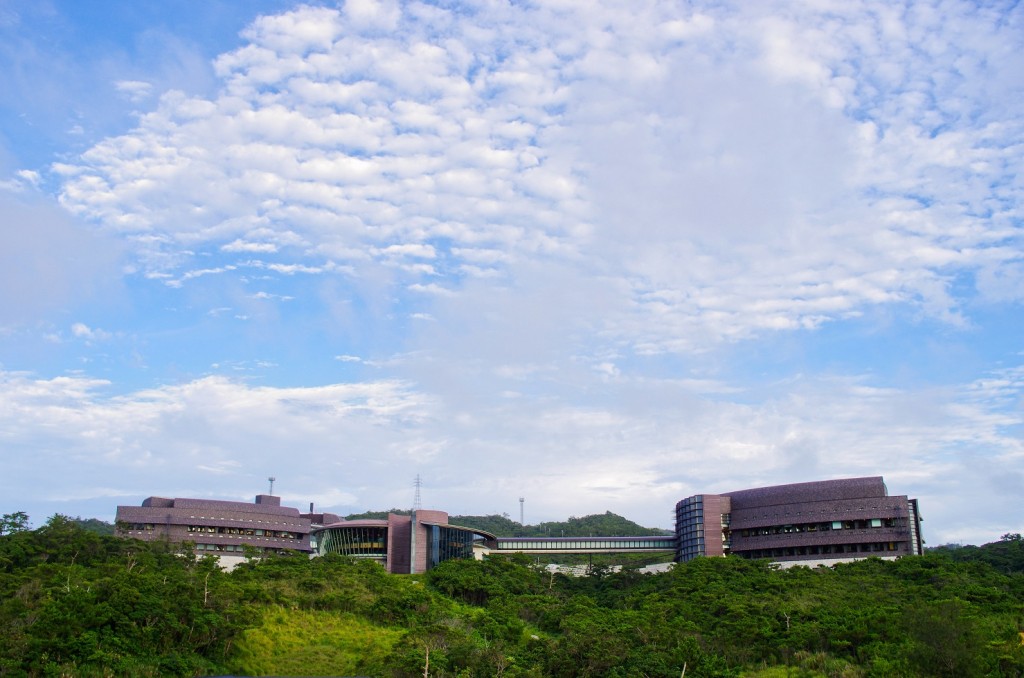 More information on OIST:
The Lab
Our laboratory is located in OIST's Lab 2 building, the newest building at OIST at least until Lab 3 is built. The following gallery will give you a small tour of the lab and some of our equipment. For more information on our projects, check out our Research page!