Benoit Guénard, Postdoctoral Researcher (2012-2014)
Béatrice Lecroq, Postdoctoral Researcher (2012-2014)
Patricia Wepfer, Visiting Student (Summer 2013)
Benjamin Blanchard, Visiting Student (Summer 2013)
Naomi Yuzuki, Research Assistant (2013-2014)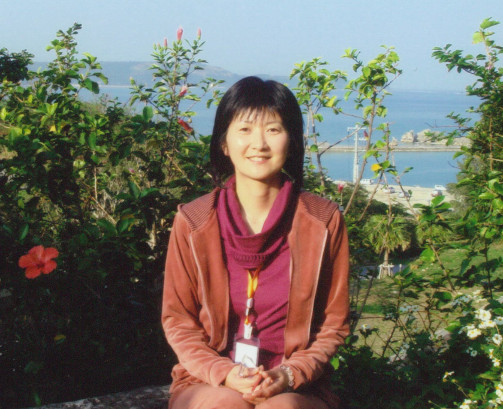 Since I was fascinated by the beautiful nature of Okinawa, as well as its gentle and peaceful people, I moved here from Tokyo. In the lab, my work involved expanding the main database of the GABI project by entering literature records for ant species distributions.
Sandrine Burriel, Computing Technician (2013)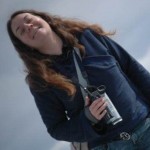 I am a computer scientist who graduated with MScs from Supélec and the University of Paris-Sud. After working several years as a technical translator and writer, I joined the Arilab in 2013 to handle all computer related questions, from our 3D screen to this very website! In September 2013, I began my PhD at OIST. I am interested in theoretical/mathematical aspects of biology, such as what defines a species, or how did organisms transition from unicellularity to multicellularity.
Kyoko Tadaoka, Research Assistant (2013)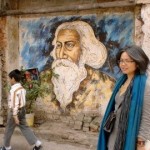 Kyoko's role in the lab ranges from helping Benoit and Béatrice to establish database for their research, as well as to give translation help with Japanese literatures. She is also a graduate of MSc in Holistic Science from Schumacher College, University of Plymouth in UK. Her interest is in the Education for Sustainability, especially the possibility of Buddhist Debate as a Sustainable pedagogy. Plays Sanshin, the Okinawan traditional instrument.
Keita Ikegami, Rotation Student (Spring 2013)
Keita's rotation focused on consolidating GIS datasets to analyze landscape patterns of species distributions in Fiji.
Juliette Martin, Intern (Summer 2014)
While here, Juliette worked on segmentation of ant CT scans.
Brett Morgan, Intern (Spring 2015)
Yafei Mao, Rotation Student (Spring 2015)
Hitomi Shinzato, Research Administrator
John Deyrup, Research Technician
Matti Krueger, Rotation Student (Summer 2015)
I am PhD student with a background in Cognitive Science and an interest in mechanisms that underly adaptivity.
Within the Biodiversity and Biocomplexity unit I am working on the development of algorithms for the image-based recognition of ant species which could allow non-taxonomists to identify a broad range of ants and accelerate research on species prevalence and dispersal.
Maggie Mars, Rotation Student (Summer 2015)
Yuna Hattori, Rotation Student (Summer 2015)
Yuka Suzuki, Rotation Student (Fall 2015)
Jason Ball, PhD Rotation Student (Summer 2016)
Aina Urano, Intern (Summer 2016)
Osamu Horiguchi, Student (Summer 2016)
Kotaro Fujiyoshi, Intern (Summer 2016)
Tori McGruer, Intern (Fall 2016)
Menglin Wang, PhD Rotation Student
Sam Ross, Intern (Fall 2016)
Gaurav Agavekar, Intern (Spring 2017)
Chris Campbell, PhD Rotation Student
Nitish Narula, Research Computing Technician
Julia Janicki, Computing Technician
Patricia Wepfer, PhD Student
Clive Darwell, Postdoctoral Researcher
Dan Warren, Visiting Researcher
Adam Khalife, Intern (Fall-Spring 2017)
Sam Ross, Visiting Research Student (Summer 2018)
Cong Liu, PhD Student