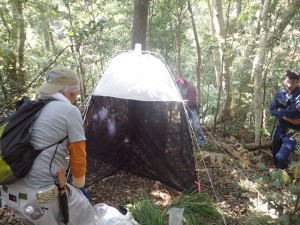 "OKEON Churamori Project – Okinawa Environmental Observation Network" was introduced on the local news of OTV as a series of their documentary "Rivers and Environment" this Thursday.
This five-minute-long documentary extracts the main objectives of OKEON Churamori Project:
Observe the change in enviroment by building database of insects
Establish the network of Okinawan communities such as high schools, universities and museums;
Provide enviromental education to local children.
Please contact the Media Section (media@oist.jp) to watch the video.
(Announced by the OIST Media Section)