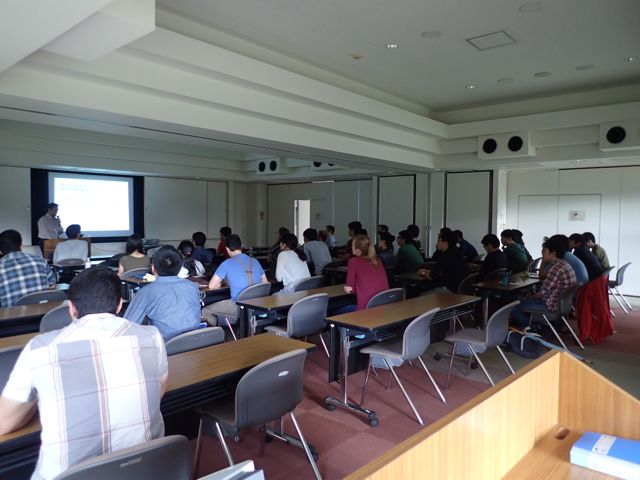 On December 5, arilab had another joint lab meeting with the Tsuji lab from the University of the Ryukyus.

Yoshi, the coordinator of the OKEON Churamori Project, gave a presentation on the current status of the project. Compared to a year ago, the project has made great progress, with 72 SLAM traps, 24 weather stations, and some camera traps and acoustic traps set up. Specimens are being sorted and ant species are being identified, the database is up and running and already holds a lot of data, much GIS data has been compiled and many models created, and the website is also complete.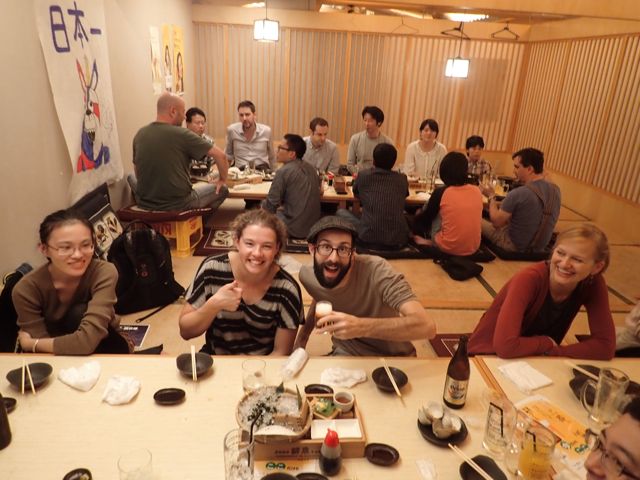 From the Tsuji lab side, Dr. Kaori Tsurui, part of the Center for Strategic Research Project, gave a presentation titled "Interactions between guppies and mosquitofish: a good system for studying evolutionary ecology".

After the talks, both labs went out together and continued discussion.