While the streets were bustling with Halloween-related activities on October 31, the opening event to the 41st exhibition of the Okinawa municipal museum titled "The entrance to Yanbaru – Nature of Okinawa City" (やんばるの入り口 沖縄市の自然) was also taking place. The exhibition aims to present the results of a five year survey conducted by the Okinawa municipal museum dedicated to documenting the natural environment of Okinawa city.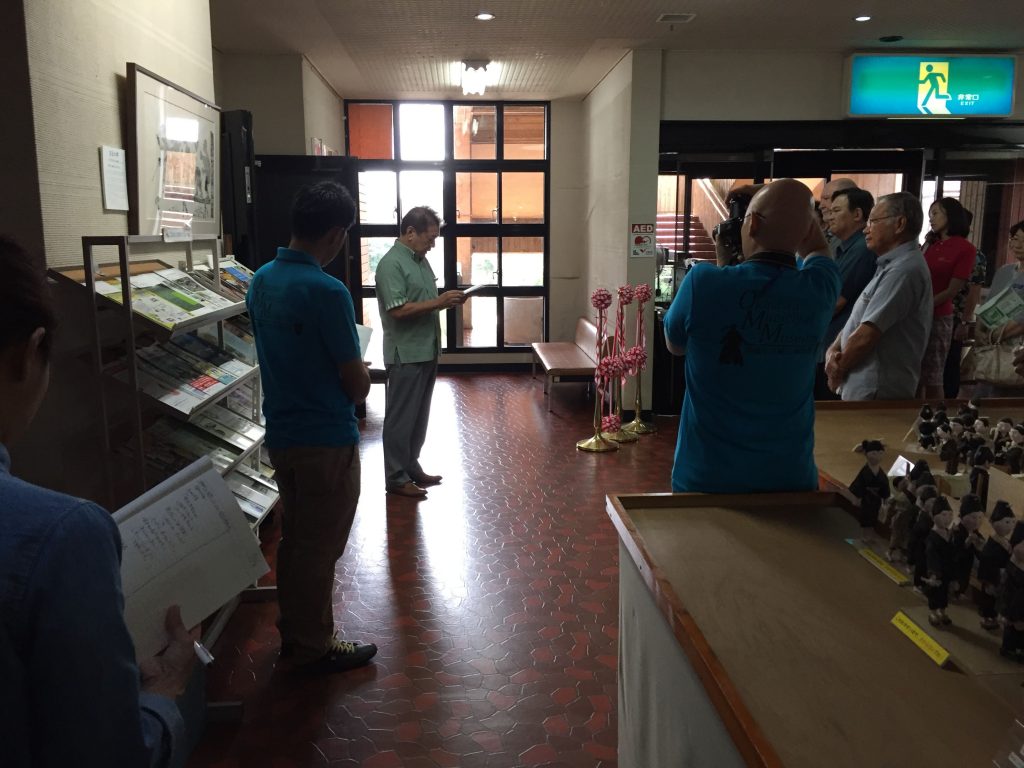 Collaborating with a local museum and sharing the same field site and data, having an allocated space at the local museum exhibition, cooperating with the museum to have a joint talk event about the exhibition, all of the above are great achievements for the OKEON Churamori project given its goal to to revitalize the museum network and the amount of effort that has been put into achieving that.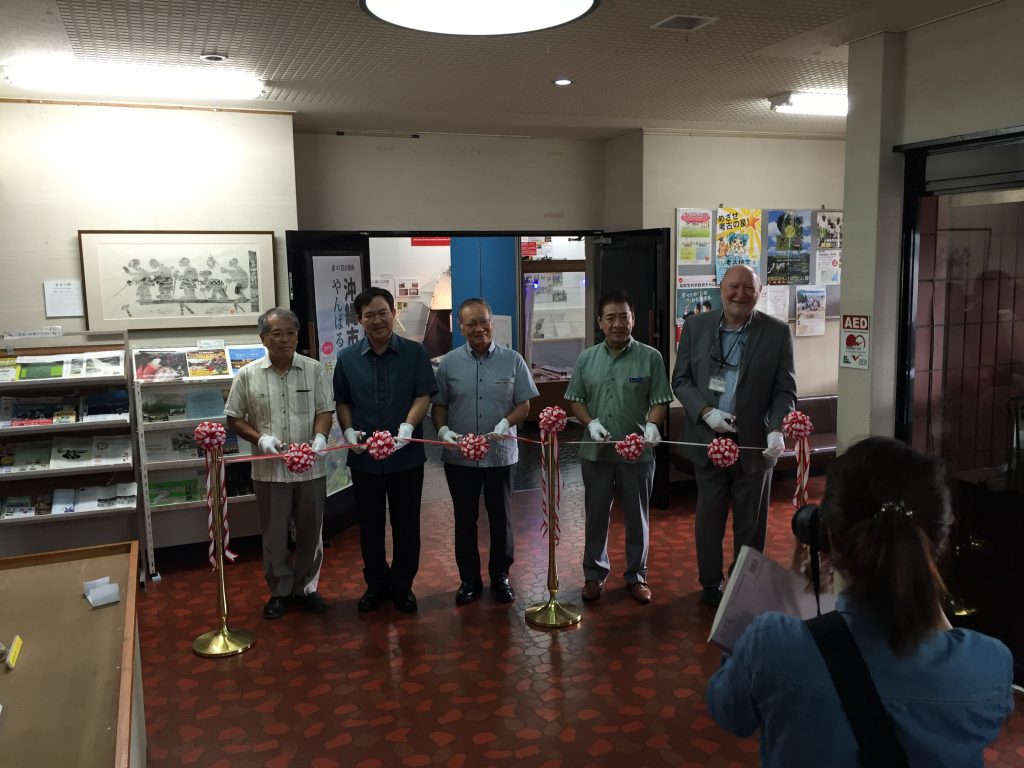 At the opening ceremony, guests from OIST, led by vice president Neil Calder, lined up and participated in a ribbon cutting.
We are very thankful to Kawazo san and Tone san who has continued to assist us, as well as everyone else at the museum. From this point on let's continue to work together to cultivate a collaborative environment.
Below is the Japanese:
街がハロウィーンイベントで盛り上がった10月31日(月)、沖縄市立郷土博物館では第41回企画展「沖縄市の自然やんばるの自然」のオープニングイベントが行われました。沖縄市立郷土博物館が5年もの時間をかけて、沖縄市内の自然環境を調査した結果の集大成です。
 一方「OKEON美ら森プロジェクト」にとっても、地元博物館との協働のもとに同じ調査地とその情報を共有し、地元博物館の企画展の中にコーナーをもち、企画展の中のトークイベントまでをも協賛で行えることは、私たちが目指す博物館ネットワークの活性化への取り組みの大きな大きな成果です。
 セレモニーでは、われらが沖縄科学技術大学院大学(OIST)の副学長ニール・コールダーが市長さんを始めとした皆さんに並び、テープカットをしました。
 企画展はもちろん、これまでずっと助けてくださったカワゾエさんやとねさんを始めとした、博物館関係者の皆さんに感謝しつつ、今後とも、さらなる協働体制を発展させていけるよう、頑張ります!